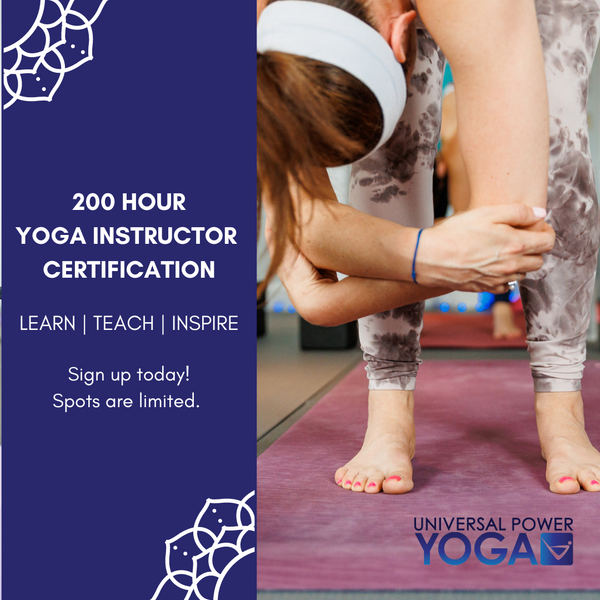 200-Hour Teacher Training (Starts JUNE 2024!)
Why take a 200-Hour Teacher Training?
If you are passionate about learning more about yoga and/or want to explore the possibility of teaching yoga, this program is for you! If you don't want to teach yoga, you can join us to learn more about yoga for your own practice and life!
FACULTY:
Jen Palmer, E-RYT-500, YACEP, Owner & Founder of UPY
Sue Bonanno, E-RYT-500, YACEP, Founder of SoulSpace Meditation
Gale Giaccobe, E-RYT-500, YACEP
Cheryl Baumhauer, E-RYT-500, YACEP
Mary Walek, CYT-500
Lisa Howard, CYT-500
Courtney Dutch, CYT-500
TOPICS:
Yoga Poses, Breathwork, Meditation, Anatomy & Physiology, History, Styles of Yoga, Philosophy, Yoga Lifestyle, Ethics, Diversity and Inclusion, Teaching Methodology, Professional Development, Business of Yoga, Personal Development, Teaching Skills
2024 SCHEDULE:

WEEKEND DATES: June 1-2, June 8-9, Aug 24-25, Sept 14-15, Oct 19-20, Nov 2-3, Nov 16-17, Dec 7-8 Graduation!

Saturdays 12:30-7:30 PM in Norwood

Sundays 12:30-6:30 PM in Wrentham
Thursday nights 6-9 PM June 6-Dec 5, except the following dates July 4, Oct 31, Nov 28.

One Friday night session graduation weekend, Fri, Dec 6, 6-9 PM
PRICING:

Option 1: $3200 Early Bird (pay in full by 12/31/23)

Option 2: $500 deposit to hold your spot, with a payment plan $300 per month for 10 months ($3500)

Yoga changed your life. Now it is your time to take a leap of faith and join us on this incredible journey! Surround yourself with positive, uplifting people and learn the skills to live your yoga on and off the mat! Teacher trainees often say that taking teacher training with UPY has helped them learn the tools for a more grounded, peaceful, joyful life.
Email staff@universalpoweryoga.com with questions!