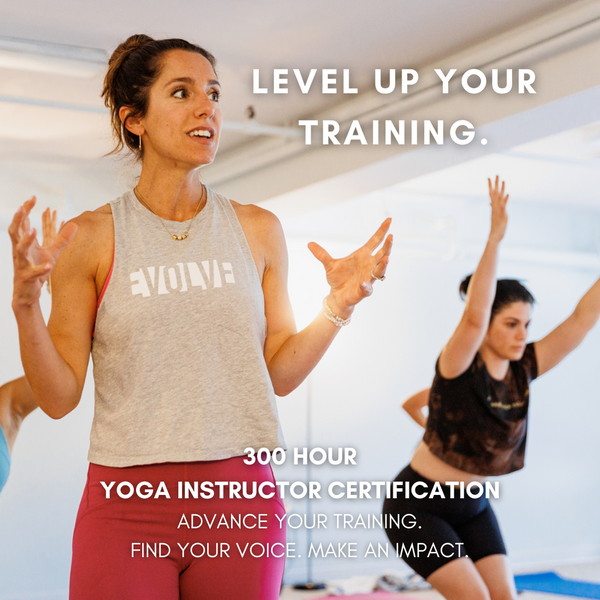 300 Hour PROFESSIONAL Teacher Training
STARTS FEBRUARY 2023
This 300-Hour Teacher Training builds on the foundation of your 200-Hour Teacher Training certification to become a 500-Hour Teacher.
WHY TAKE A 300-HOUR TEACHER TRAINING?
Build confidence in your teaching
Find your authentic teaching voice
Become an expert in an area of yoga
Grow as an individual personally and professionally
Connect to community through yoga and seva
Find how yoga fits into your vision for the future (business plan)
Upon graduation, you will be 500-Hour Certified!
SCHEDULE:
12 Weekend Immersions SAT & SUN
FEB 25-26, MAR 25-26, APR 29-30, MAY 13-14, JUN 24-25, JULY 29-30, AUG 26-27, SEPT 23-24, OCT 28-29, NOV 11-12, DEC 16-17, JAN 27-28 graduation!
Take Class 8 am or 9:30 am, then session 11 am - 7:30 pm Saturdays & 11 am-6:30 pm Sundays.
Training Sessions will be in the Wrentham Studio, with livestream virtual option. Any missed sessions can be made up.
No weekday sessions, however, you do need to take one yoga class per week (not included in training cost), and we recommend teaching one class per week, although not required!
PRICING:
Option 1: $3950 Early Bird (pay in full by 12/10/22)
Option 2: $500 deposit to hold your spot, with a payment plan $250 per month for 15 months ($4250)
Questions? Email staff@universalpoweryoga.com