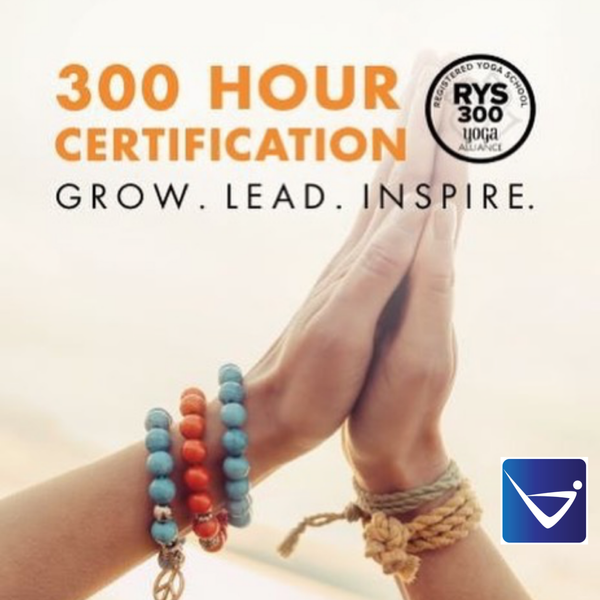 300 Hour PROFESSIONAL Teacher Training - BEGINS APR 2022
***NOW ENROLLING FOR APRIL 2022!***
We are planning for this to be a mostly IN PERSON TRAINING. We may have some virtual sessions as needed.
This 300-Hour Teacher Training builds on the foundation of your 200-Hour Teacher Training certification to become a 500-Hour Teacher.
WHY TAKE A 300-HOUR TEACHER TRAINING?
- Build confidence in your teaching
- Find your authentic teaching voice
- Become an expert in the area of yoga you are passionate about
- Grow as an individual personally and professionally
- Connect to community through yoga and seva
- Find how yoga fits into your vision for the future (business plan)
- Upon graduation, you will be able to register as a 500-Hour RYT
The evolution of a yoga teacher is multidimensional coming through a combination of teaching, life experiences, yoga practice and study of both the self and the timeless traditions. If you are looking to dive deeper and distinguish yourself as a teacher, this program is for you.
SCHEDULE:
Wednesdays 6-9 PM Online or 5:30-8:30 PM In Person
1 Weekend per month for total immersion learning: Apr 2-3, Apr 30-May 1, May 14-15, Jun 4-5, Jun 11 Cape Cod Retreat, July 9-10, Aug 6-7, Sept 17-18, Oct 1-2, Nov 19-20, Dec 3-4 Graduation!
For Curriculum and Pricing: