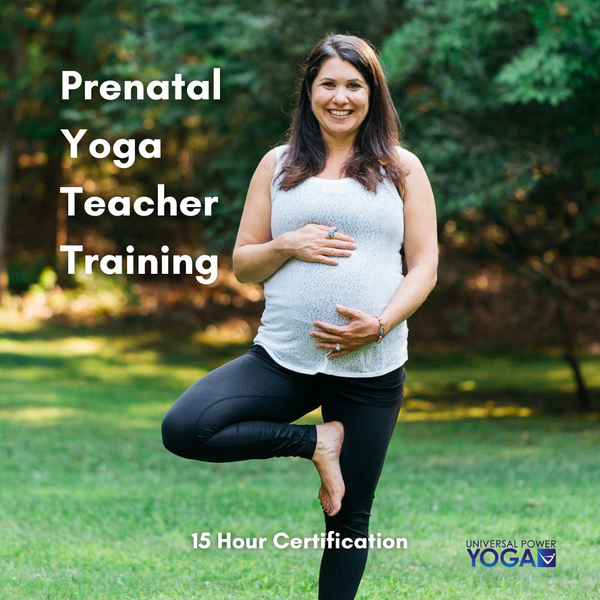 Prenatal Yoga Teacher Training (Feb 2023!)
UPY PRENATAL YOGA TEACHER TRAINING
Join Rachel Smoller and Mary Walek to get your certification in teaching prenatal yoga! You will learn how to confidently help pregnant women modify in an all levels class, as well as teach prenatal yoga classes.
TRAINING DATES:
Thurs, 2/2, 6-9 PM Norwood
Fri, 2/3, 6-9:30 PM Norwood
Sat, 2/4, 12:30-7:30 PM Westwood
Sun, 2/5, 12:30-4 PM Norwood
All sessions will be in studio, with virtual livestream option. If you need to miss a session, we will send you the recording for 48 hours to watch what you missed.
Rachel and Mary have been teaching prenatal yoga consistently for several years at UPY and have built an incredible community of prenatal women. They are passionate about prenatal yoga and can't wait to share their in-depth knowledge and experiences with you!
TOPICS INCLUDE:
- Benefits of Prenatal Yoga
- UPY approved prenatal poses and sequence
- How to design a class to help a pregnant woman feel strong and calm during pregnancy
- Contra-indications
- Anatomy and how the practice changes with each trimester
- How to build a prenatal yoga community with "Check-ins" at the beginning of class and how to do it effectively
- How to modify a pose or sequence for pregnancy symptoms mentioned during check-ins
- Other elements of a UPY Prenatal Class: themes, breathwork, meditation, assists and approved essential oils
- Practice teach part of a mock prenatal class
- Observe one prenatal class at UPY to gain experience in a real class with real students
The UPY Prenatal Yoga Program, established in 2015, focuses on building a community where pregnant women feel empowered and supported. Our classes help expecting women achieve a safe, strengthening level of a workout with relaxation at the end of the practice. The classes are designed to reduce discomfort associated with pregnancy and to give pregnant women the tools and techniques to feel strong, confident and prepared for what's to come. Do you want to learn more about teaching prenatal yoga? We only offer this training once every few years... Jump in! Now is your chance!
(Pre-requisite - 200-Hour or 500-Hour Certified)
Training includes our UPY Prenatal TT Manual, 15 hours of training sessions and the opportunity to observe one UPY prenatal yoga class!
$450 and payment plans are available.
Email staff@universalpoweryoga.com with questions or to set up a payment plan.
SIGN UP FOR PRENATAL TEACHER TRAINING!