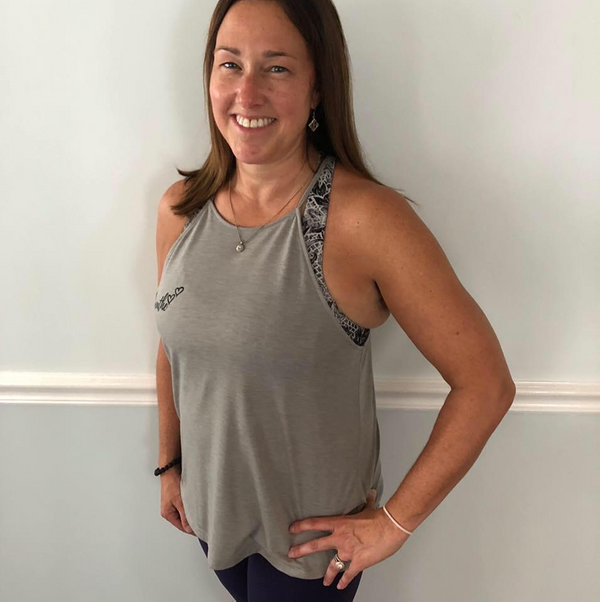 Julie Elpus
500 Hour Registered Yoga Teacher
Favorite Part of Class: The beginning. It's my chance to intentionally unplug from the rest of the world and just spend time connecting with my breath.
Most-Loved Pose & Why: Half Moon! I used to despise this pose. It was always so inspiring to see, but it alluded me. I just couldn't find my way into it. Then, all of a sudden, after many years of practice, I got it! It is still rough around the edges, it's not perfect, but it feels so freeing to find it.
Makes Me Laugh: My husband! He just started doing stand up comedy and I'm his best audience! :)
Off the Mat: I am a registered pharmacist, working part time. I have 3 kids so they keep me busy! I also spend a lot of time at the beach.
Quote: Life is a balance of holding on and letting go.