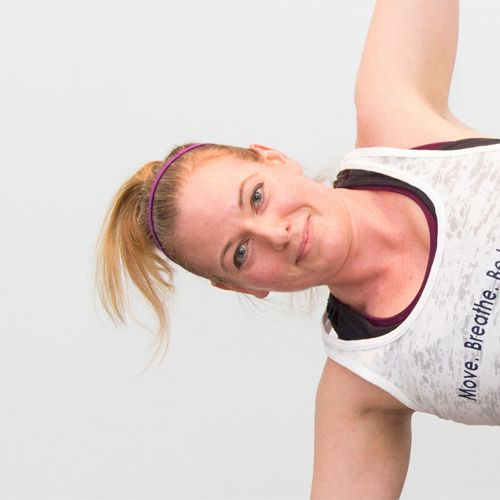 Stacey Chiacchio
500 Hour Certified Yoga Teacher
Favorite Part of Class: The whole thing! Are you kidding?
Most-Loved Pose & Why: I love half moon
Makes Me Laugh: My daughter makes me laugh the deepest
Off the Mat: I love to teach. It is wonderful to see people feel strong and successful. It's about giving someone the tools to shine in their own way. I also love Arts & Crafts ;)
Mantra/Quote: May you have compassion for yourself and for others. May you speak kind words to yourself and to others. May you have kind thoughts for yourself and for others.