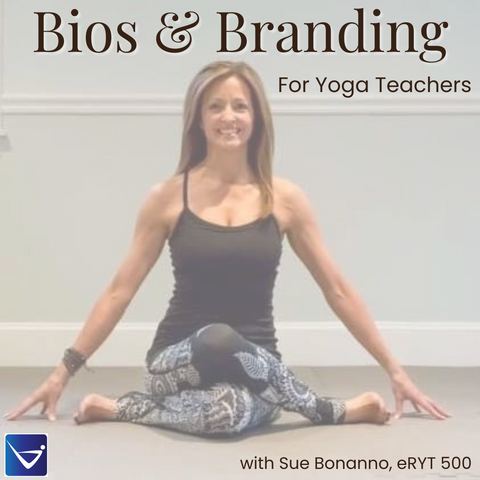 CALLING ALL YOGA TEACHERS!
Craft your yoga bio, resume and learn to consciously architect the key aspects of your yoga offering to the world.
WHEN: Friday, 8/19 from 6:30-9 pm
WHERE: Norwood Studio
Join Sue Bonanno, eRYT 500 Yoga Instructor, Teacher Trainer and Marketing Specialist in this action-oriented workshop. Yoga is a service offering and as a yoga teacher, you need to tell people about what you are offering in order to reach your existing and potential students with yoga practice opportunities.
Bring your laptop, journal and imagination! Dress for yoga so you can strike a pose with a yoga photo op. Sue will lead you through specific exercises so that you can develop a solid yoga bio along with a starting point for your vision of how you will bring yoga out to the world. The outputs of this workshop will yield a yoga bio/resume, a foundation of messaging for your communications and newfound sense of purpose as you step out as a teacher, healer, and helpful presence in your yoga community. Expect to get on-the-spot marketing and messaging consulting as Sue brainstorms real-time ideas with you.
About Sue: Sue Bonanno is the Founder of Soulspace Meditation and a 25+ year practitioner, teacher and student of Meditation, Neuroscience, Yoga, and Ayurveda (India's ancient healing science). She is a former corporate marketing executive and ad agency owner having developed programs for global Fortune 100 brands. She brings decades of experience in communications, leadership, coaching and teaching to bear in her daily work as speaker, teacher, mentor, writer and soulful meditation and yoga instructor.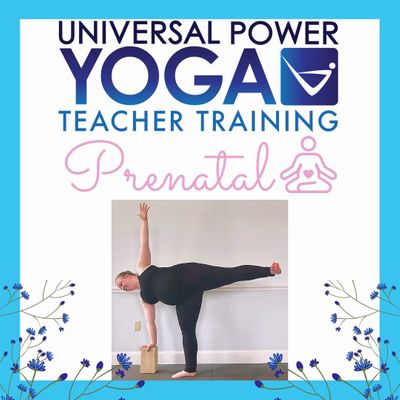 Prenatal Yoga Teacher Training
Join Rachel Smoller (RYT-500) and Mary Walek (CYT-500) for a 20 Hour Prenatal Yoga Teacher Training! At the end of this training, you will be certified to teach a prenatal yoga class, and you will be able to help pregnant women modify confidently in a regular all levels class.
This training is for any 200-Hour or 500-Hour Certified Yoga Teacher (or currently enrolled in 200-Hour training) to become a Certified Prenatal Yoga Teacher!
TRAINING DATES & TIMES:
Fri, 9/23 from 6-9pm
Sat, 9/24 from 11:30-6:30pm
Sun, 9/25 from 12:30-4pm
Sat, 10/1 from 11:30-6:30pm
Sun, 10/2 from 12:30-4pm
All sessions will be offered hybrid with an in-studio option at our Norwood studio as well as virtual on Zoom.
TOPICS INCLUDE:
- Benefits of Prenatal Yoga
- UPY approved prenatal poses and sequences
- How to design a class to help a pregnant woman feel strong and calm during pregnancy
- Contra-indications
- Anatomy and how the practice changes with each trimester
- "Check-ins" at the beginning of class and how to do it effectively
- How to modify a pose or sequence for pregnancy symptoms mentioned during check-ins
- Other elements of a UPY Prenatal Class: themes, breathwork, meditation, assists and essential oils
- Practice teach part of a mock prenatal class
- Observe one prenatal class at UPY to gain experience in a real class with real students
- Teaching skills for studio and virtual classes
- A special segment on how to teach Postnatal, Baby & Me and Toddler & Me classes!
The UPY Prenatal Yoga Program, established in 2015, focuses on building a community where pregnant women feel empowered and supported. Our classes help expecting women achieve a safe, strengthening level of a workout with relaxation at the end of the practice. The classes are designed to reduce discomfort associated with pregnancy and to give pregnant women the tools and techniques to feel strong, confident and prepared for what's to come. Do you want to learn more about teaching prenatal yoga? Now is your chance!
Rachel and Mary have been teaching prenatal yoga consistently for several years at UPY and have built an incredible community of prenatal women. They are passionate about prenatal yoga and can't wait to share their in-depth knowledge and experiences with you!
PRICING:
$450
(Includes manual and opportunity to observe one live prenatal yoga class!)
*Payment Plans available*
Email staff@universalpoweryoga.com with questions or to set up a payment plan.
SIGN UP FOR PRENATAL TEACHER TRAINING!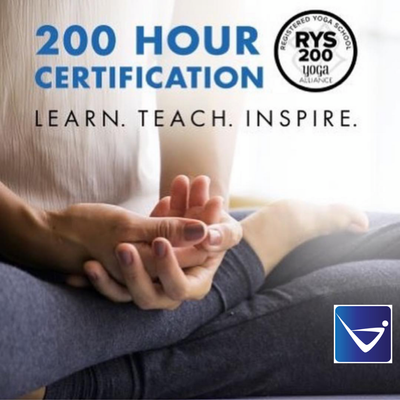 200-Hour Teacher Training - Begins December 2022
Yoga Alliance Registered Yoga School (RYS-200)
HYBRID: This training is in person & online!
Why take a 200-Hour Teacher Training?
If you are passionate about learning more about yoga and/or want to explore the possibility of teaching yoga, this program is for you! Even if you don't want to teach yoga, you can take this program to learn more about all aspects of yoga!
In this training, you will deepen and expand your personal practice, gather knowledge of the 5,000 year old ancient wisdom of Yoga and learn how to share the benefits of yoga with others. Taking your 200-Hour Teacher Training is a life-changing journey!
FACULTY:
Jen Palmer, E-RYT-500, YACEP, Owner & Founder of UPY
Sue Bonanno, E-RYT-500, YACEP, Founder of SoulSpace Meditation
Gale Giaccobe, E-RYT-500, YACEP
Cheryl Baumhauer, E-RYT-500, YACEP
Mary Walek, CYT-500
Lisa Howard, CYT-500
TOPICS:
Yoga Poses
Breathwork
Meditation
Anatomy & Physiology
History and Styles of Yoga
Philosophy
Yoga Lifestyle
Ethics, Diversity and Inclusion
Teaching Methodology
Professional Development
Business of Yoga
Personal Development
Teaching Skills
TRAINING DATES & TIMES:
December 2022 - June 2023
STARTS: SAT, DEC 3: 11 AM - 6 PM
Thursdays 6-9 PM & MONTHLY Sat-Sun Immersions 12:30-7:30 PM
EXACT TRAINING DATES TBD!
NEXT STEPS!
1. SIGN UP today with the Early Bird discount or if you want a payment plan, sign up with the $500 Deposit today to save your spot!
2. Write your 1-2 page typed intention on what yoga means to you and why you want to take this training! Email it to Jen, staff@universalpoweryoga.com, before training starts! This is for us to get to know you a little better! Write from your heart.
PRICING:
Option 1: $3200 Super Early Bird Discount (pay in full!)
Option 2: $3500 Regular Price (just pay deposit now $500)
*If you sign up early, you'll get the best price and the reading list so you can get a head start!*
Yoga changed your life. Now it is your time to take a leap of faith and join us on this incredible journey! Surround yourself with positive, uplifting people and learn the skills to live your yoga on and off the mat! Teacher trainees often say that taking teacher training with UPY has helped them learn the tools for a more grounded, peaceful, joyful life.
CLICK HERE FOR MORE INFO & TO SIGN UP
Questions? Email Jen staff@universalpoweryoga.com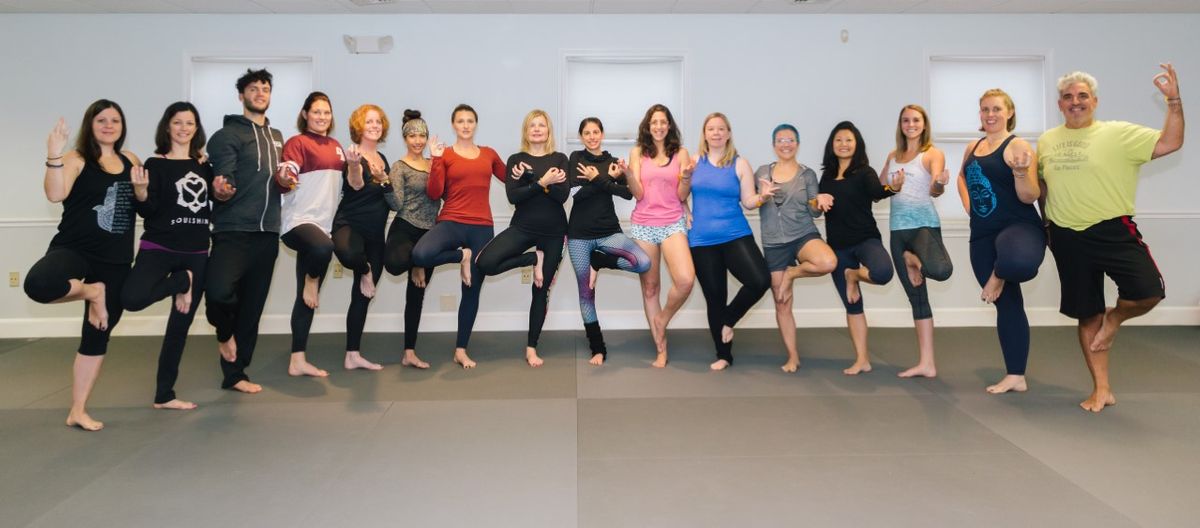 "I'm so glad that I chose UPY for my Teacher Training"
Within the first hour of UPY teacher training, I knew my life was about to change. I could've never imagined the profound impact that this experience would have on me—from a deeper understanding of the practice and myself, to the bonds formed with the teachers and the other trainees. It is hard to put into words how grateful I am for this training.
-Jessica, 200-Hour Teacher Training Graduate
"I loved every second of the program."
The UPY Teacher Training really focused on building confident teachers. I feel prepared for anything in my yoga career! Now I'm teaching yoga at multiple studios and I love it! Sharing yoga with others is so rewarding and fulfilling. I am forever grateful for my teacher training experience."
-Casey, 200-Hour Teacher Training Graduate
Questions about Teacher Training?