200-Hour & 300-Hour Teacher Training Certifications
200-Hour: For yogis who want to learn more about yoga philosophy, alignment in poses, the yoga lifestyle, and how to share yoga with others!
300-Hour: For 200-hour certified yogis who want to continue the journey, dive deeper into yoga, focus on a niche, and make a bigger impact.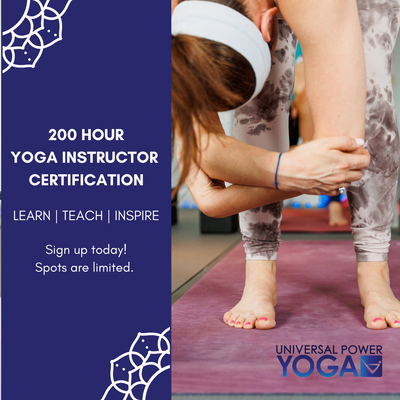 200-Hour Teacher Training
Why take a 200-Hour Teacher Training?
If you are passionate about learning more about yoga and/or want to explore the possibility of teaching yoga, this program is for you! If you don't want to teach yoga, you can join us to learn more about yoga for your own practice and life!
FACULTY:
Jen Palmer, E-RYT-500, YACEP, Owner & Founder of UPY
Sue Bonanno, E-RYT-500, YACEP, Founder of SoulSpace Meditation
Gale Giaccobe, E-RYT-500, YACEP
Cheryl Baumhauer, E-RYT-500, YACEP
Mary Walek, CYT-500
Lisa Howard, CYT-500
Courtney Dutch, CYT-500
TOPICS:
Yoga Poses, Breathwork, Meditation, Anatomy & Physiology, History, Styles of Yoga, Philosophy, Yoga Lifestyle, Ethics, Diversity and Inclusion, Teaching Methodology, Professional Development, Business of Yoga, Personal Development, Teaching Skills
SCHEDULE:

WEEKEND DATES: Sept 16-17, Oct 14-15, Nov 18-19, Dec 2-3, Jan 6-7, Jan 20-21, Mar 4-5, Mar 18-19 Graduation!

Saturdays 12:30-7:30 PM in Norwood

Sundays 12:30-6:30 PM in Wrentham
Plus most Thursday nights 6-9 PM between Sept 16-Mar 18. No training sessions during holidays or school vacation weeks.
PRICING:

Option 1: $3200 Early Bird (pay in full by 6/1/23)

Option 2: $500 deposit to hold your spot, with a payment plan $300 per month for 10 months ($3500)

Yoga changed your life. Now it is your time to take a leap of faith and join us on this incredible journey! Surround yourself with positive, uplifting people and learn the skills to live your yoga on and off the mat! Teacher trainees often say that taking teacher training with UPY has helped them learn the tools for a more grounded, peaceful, joyful life.
Email staff@universalpoweryoga.com with questions!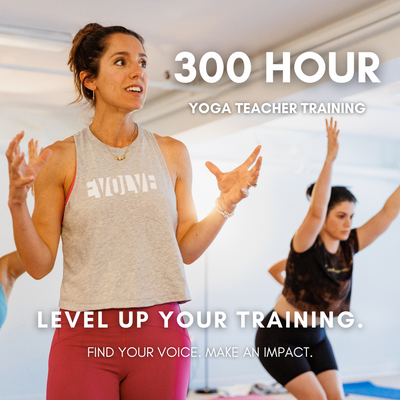 300 Hour PROFESSIONAL Teacher Training
STARTS FEBRUARY 2023
This 300-Hour Teacher Training builds on the foundation of your 200-Hour Teacher Training certification to become a 500-Hour Teacher.
WHY TAKE A 300-HOUR TEACHER TRAINING?
Build confidence in your teaching
Find your authentic teaching voice
Become an expert in an area of yoga
Grow as an individual personally and professionally
Connect to community through yoga and seva
Find how yoga fits into your vision for the future (business plan)
Upon graduation, you will be 500-Hour Certified!
SCHEDULE:
12 Weekend Immersions SAT & SUN
Take Class 8 am or 9:30 am, then session 11 am - 7:30 pm Saturdays & 11 am-6:30 pm Sundays. Training Sessions will be in the Wrentham Studio, with livestream virtual option.
No weekday sessions, however, you do need to take one yoga class per week (not included in training cost), and we recommend teaching one class per week, although not required!
PRICING:
Option 1: $3950 Early Bird (pay in full by 12/10/22)
Option 2: $500 deposit to hold your spot, with a payment plan $300 per month for 12.5 months ($4250)
Currently in progress! Questions about the next one? Email staff@universalpoweryoga.com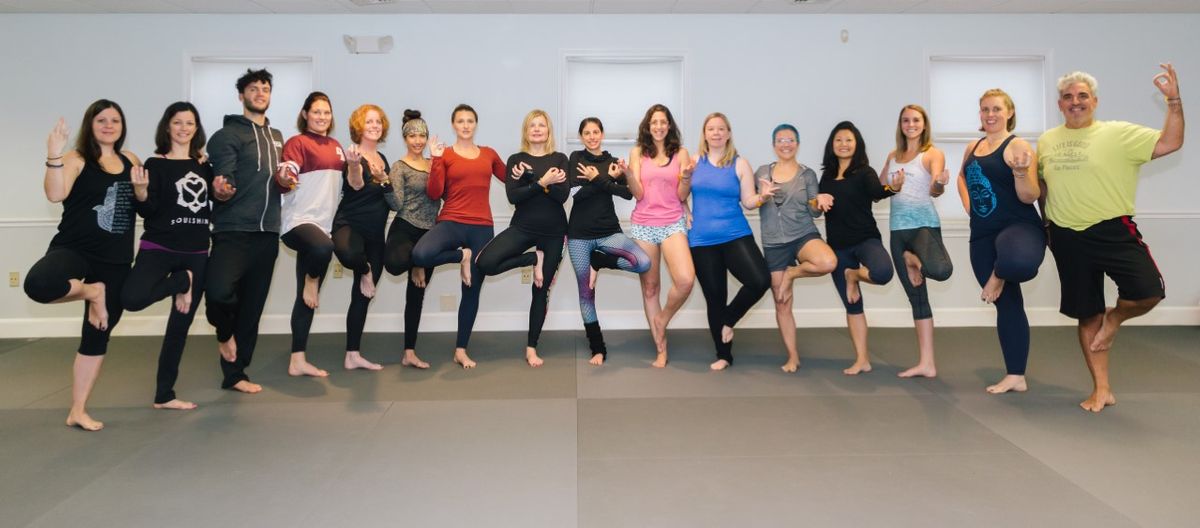 "I'm so glad that I chose UPY for my Teacher Training"
Within the first hour of UPY teacher training, I knew my life was about to change. I could've never imagined the profound impact that this experience would have on me—from a deeper understanding of the practice and myself, to the bonds formed with the teachers and the other trainees. It is hard to put into words how grateful I am for this training.
-Jessica, 200-Hour Teacher Training Graduate
"I loved every second of the program."
The UPY Teacher Training really focused on building confident teachers. I feel prepared for anything in my yoga career! Now I'm teaching yoga at multiple studios and I love it! Sharing yoga with others is so rewarding and fulfilling. I am forever grateful for my teacher training experience."
-Casey, 200-Hour Teacher Training Graduate
Questions about Teacher Training?