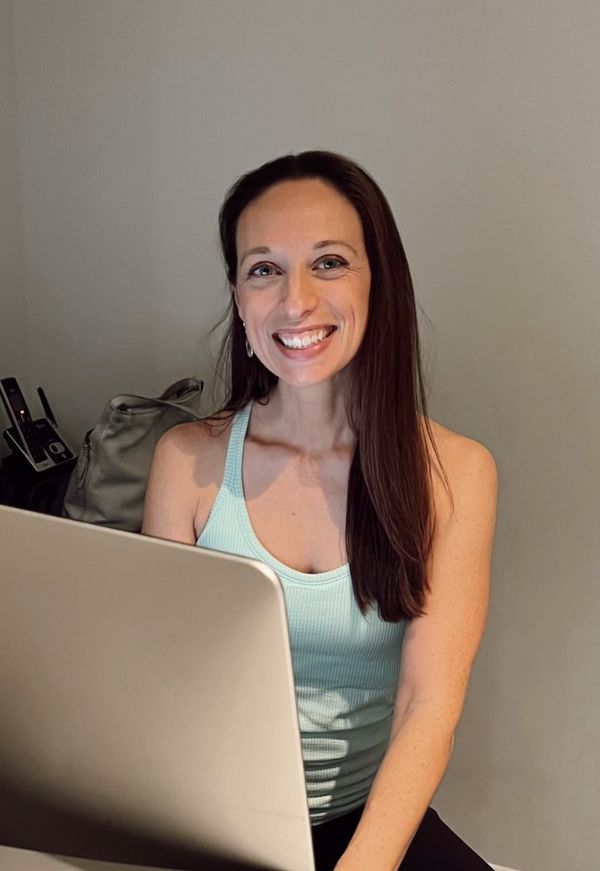 Jen Palmer
Jen Palmer, Owner and Founder of Universal Power Yoga, is a 500-Hour E-RYT (Experienced Registered Yoga Teacher) with Yoga Alliance. She has over 3,500 hours of teaching experience. Jen is also the Director of UPY's 200-Hour and 300-Hour Yoga Teacher Training Certification Programs, which have graduated over 250 yoga teachers.
In 2007, Jen found yoga at a time when she was stressed and working a lot of hours in the corporate world. While training for a marathon, Jen hurt her knee and yoga was recommended. She tried her first class and never looked back. The experience was so incredible, she knew immediately that yoga would be a meaningful part of her life.
A few years later, in 2013, Jen followed her passion and her dreams and opened UPY as a way to share the healing benefits of yoga with as many people as possible. In 2019, UPY expanded and opened a second location in Wrentham.
Jen and her team of highly experienced UPY instructors conduct teacher trainings, workshops, retreats and yoga classes to help people reduce stress and improve their overall physical and mental health and well-being.
Jen holds a Bachelor of Science degree from Bentley University, with a double major in Corporate Finance and Accounting, and her Masters of Business Administration (MBA) degree from Bentley University.